Most sisters express their love to each other with a hug or something but not Nadia White and Gianna Love. The two horny sisters take things a step further by tonguing each other down in an episode so hot it'll have you doing a double take at their pussy licking skills. The blonde and brunette are casually hanging out in the room they share, making small talk about this and that when the talk takes a turn into muddy waters. Suddenly Nadia moves from her bed and joins Gianna on her bed and before long, both their panties are off and they're going tongue deep into each other.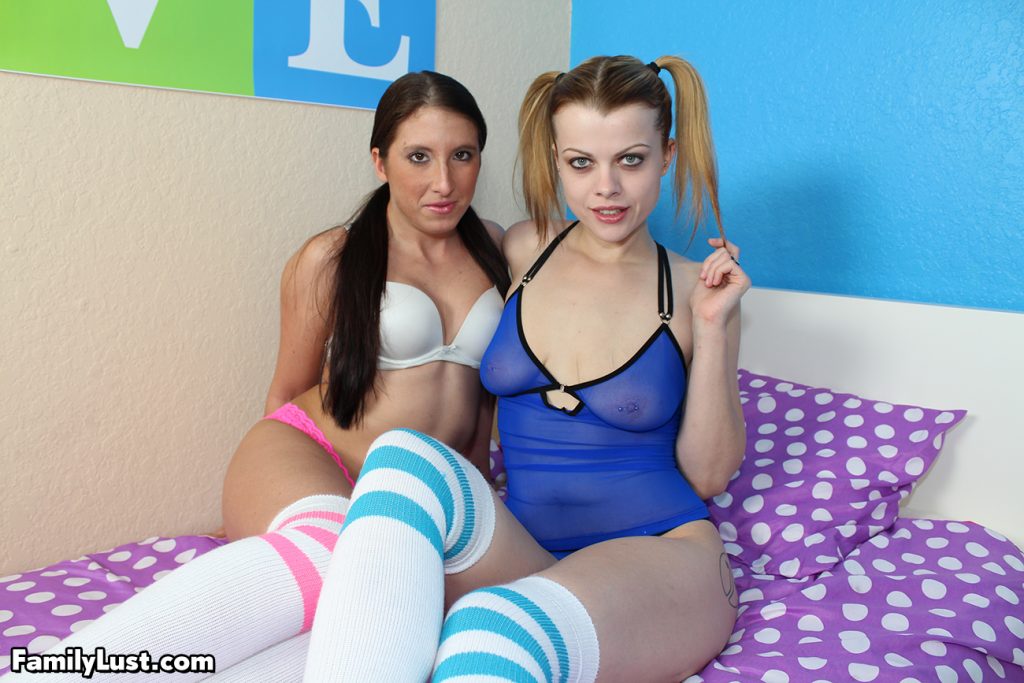 Is this something their parents would approve of? Definitely not! But the girls don't care. All they care about is satisfying their lust! They don't even give a shit about anyone walking in on them. Since Nadia White is the oldest, she takes the lead. The way she teases Gianna Love's clit makes the younger sister moan and writhe around on the bed. She licks her so good, she almost makes her cum! And when Gianna asks Nadia if she'd like her pussy licked in return, the older sister tells her it'd be rude not to return the favor!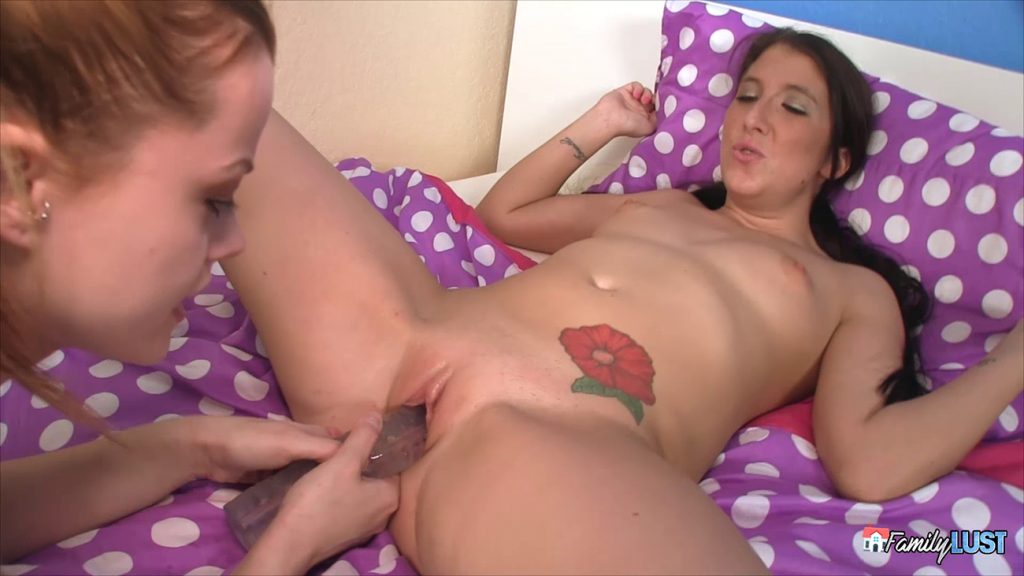 That's the green light Gianna Love needs to dive in between Nadia White's leg. She puts on such a fucking good licking show that she makes her older sister's eyes roll to the back of her head. Nadia knew her sister was a freak but even she didn't know just how good Gianna was with her tongue! The two sisters go full blown taboo with their licking and toying and just when you think things couldn't get any more insane, their step dad joins the fun and turns their forbidden twosome into a threesome!