Wanna see an extra tight pussy get stretched to the max? Of course you do! Pristine Edge's tight coochie gets the ultimate work out from her hung stepdaddy in this video from FamilyLust.com. By the time he's through with the slutty babe, a gaping hole is all that's left of her once tiny gush! Of course she doesn't mind one bit because she's spent as hell. Not only that, but now she has a dirty little secret her mom will never find out about. Her step dad certainly lives up to every fantasy she's ever imagined about him.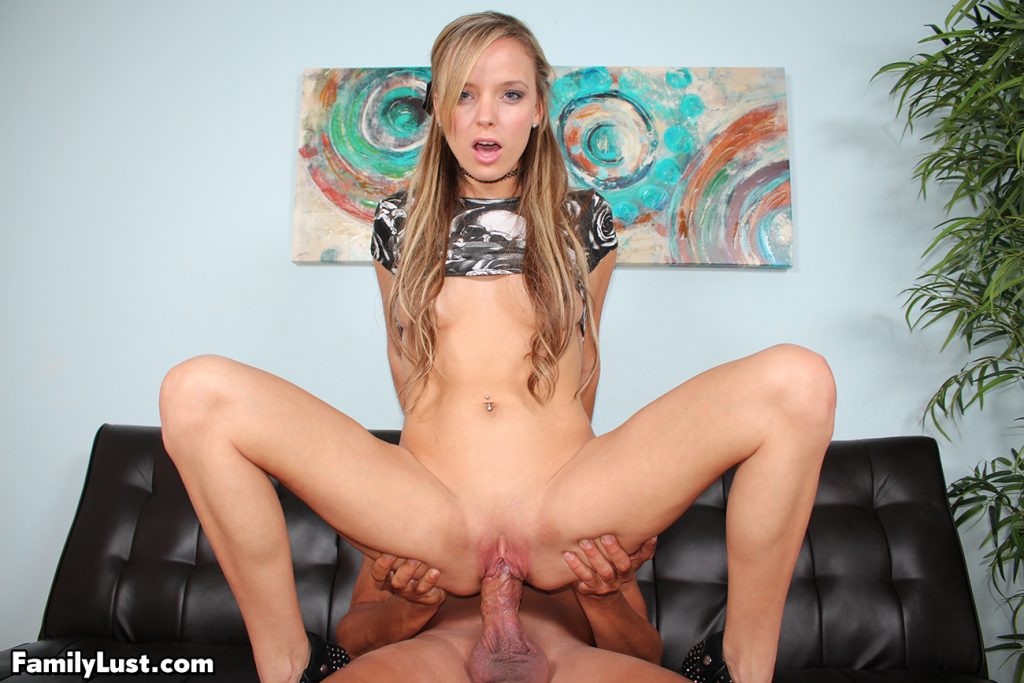 Pristine Edge is practically asking for a fucking with her outfit. Her low cut top all but exposes her tits and her tiny booty shorts leave nothing to the imagination. She wants to go out dressed like an overpriced hooker but her stepdad isn't having it. He firmly tells her to change but she drops down to her knees and sucks his dick in a bid to get him to change his mind. The wet blowjob catches him off guard. He knows he shouldn't be doing this with his stepdaughter of all people but she's so damn good with her mouth that he can't bring himself to stop her.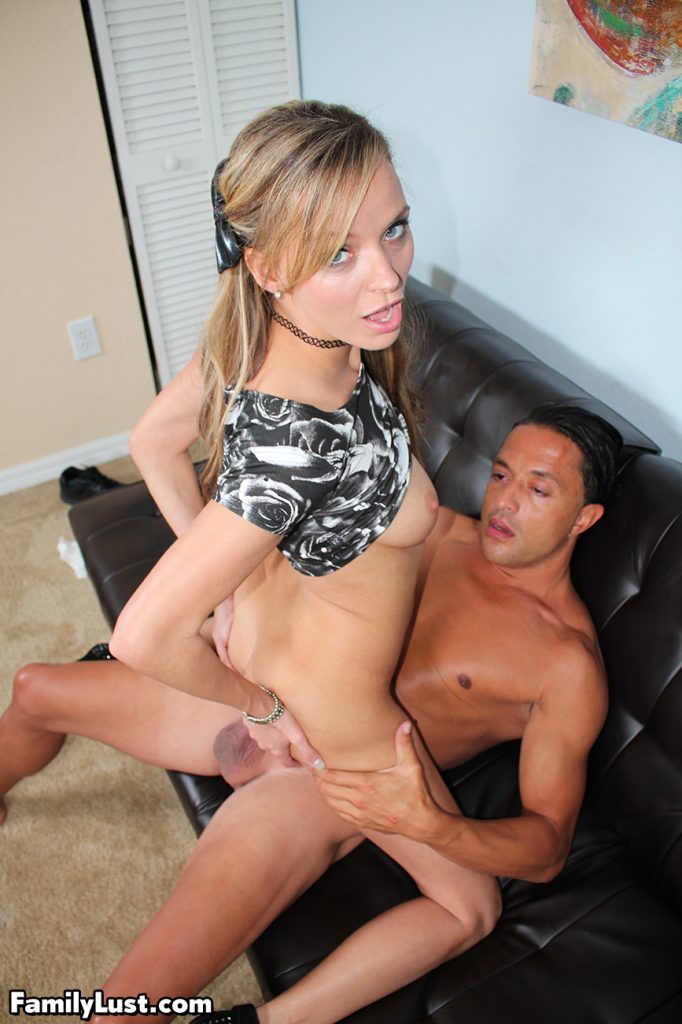 The older man watches her spit shine his dick and even lick his balls. Then he pushes her on all fours and slams his thick prick deep into her coochie from the back. Pristine Edge moans as the big dick hits all her sweet spots at once. Her step dad is unlike any other man she's fucked before. He has a huge dick and knows how to use it! He hoists her up and brings her down on his erect prick which she happily rides. The naughty babe then slides onto her back for a slow fuck that ends with her stepdad pulling out and spraying his load all over her shaved snatch!