What's the best way to get rid of evidence of a fuck that never should have happened in the first place? By dumping all cum inside a pussy! That's what happens when Alyssa Hart hooks up with her hung stepdad. She wants to party but he's the adult in charge and he's not having it. She uses the power of her pussy to get him to change his tune though. No man in his right mind would ever turn down tight teen pussy. Her step father knows this is risky territory though so as they fuck on her bed, he devises a plan to make sure no evidence is left behind. Of course he leaves the petite teen in the dark about his plan and springs the surprise on her at the very end!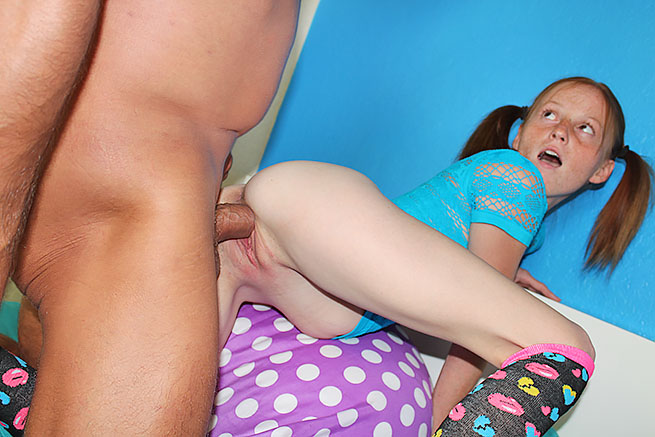 Before the surprise though, the horny older man eagerly hops out of his pants and hands his big dick to the tiny babe. She's not intimidated by his size though. In fact, she seems turned on by just how huge he is. She licks his dick up and down, wetting it real good as she prepares to grant it full access to her wet pink jewel. Alyssa Hart's step dad tries hard to conceal his excitement but he can't help himself. He moans as his dick head makes contact with her shaved pussy lips and his moans get even louder as inch after inch of his dick disappears into her snatch.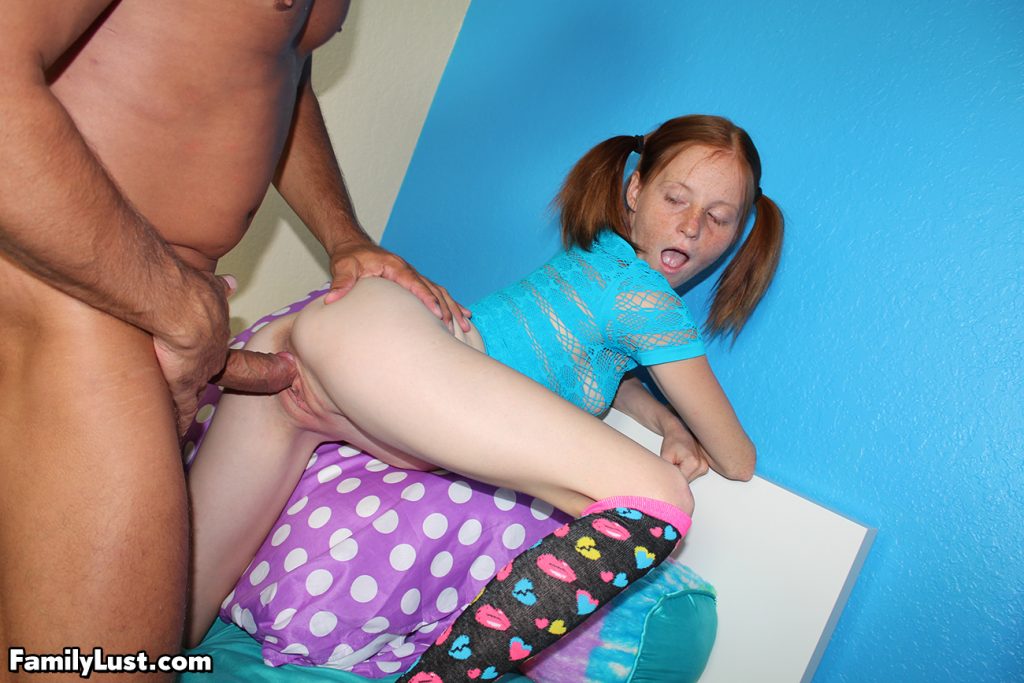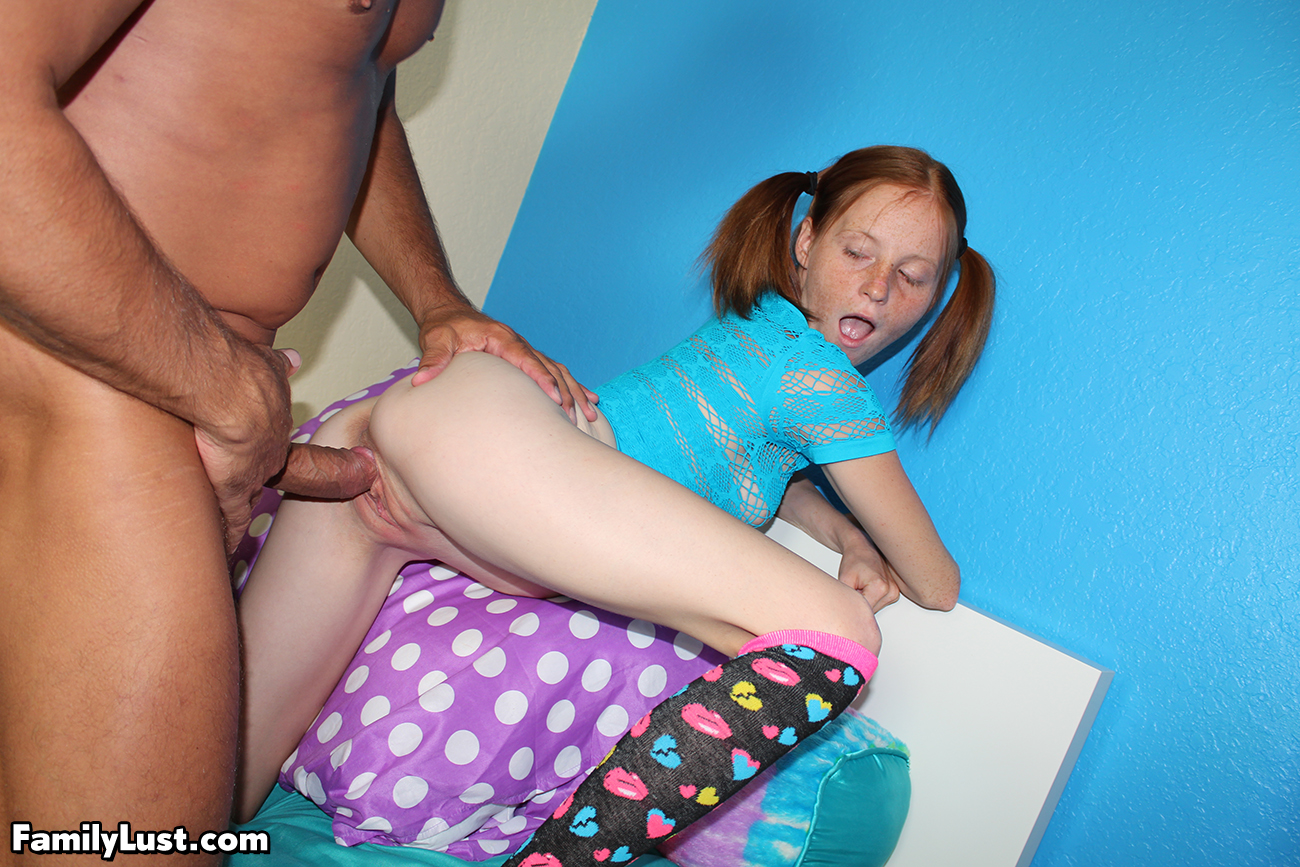 This is something they've both wanted for so long and knowing that they shouldn't be doing it makes it even more exciting. Alyssa Hart and her step father moan in unison as he pounds deep into her. His lust for her is unquenchable and he flips her into multiple positions for a pounding before unloading deep inside her pussy! Imagine her shock as it dawns on her that her pussy is dripping wet because her stepfather nutted inside her!