Wow! That's all Dani Dare can say as her daughter tongue fucks in a way no man ever has. The older babe and her own flesh and blood hook up in one of the hottest taboo scenes we've ever featured here on FamilyLust.com. These two cuties know its illegal for them to do anything sexual together but they're so horny and very curious. They give in to their lusty desires and the result is just pure fireworks flying everywhere!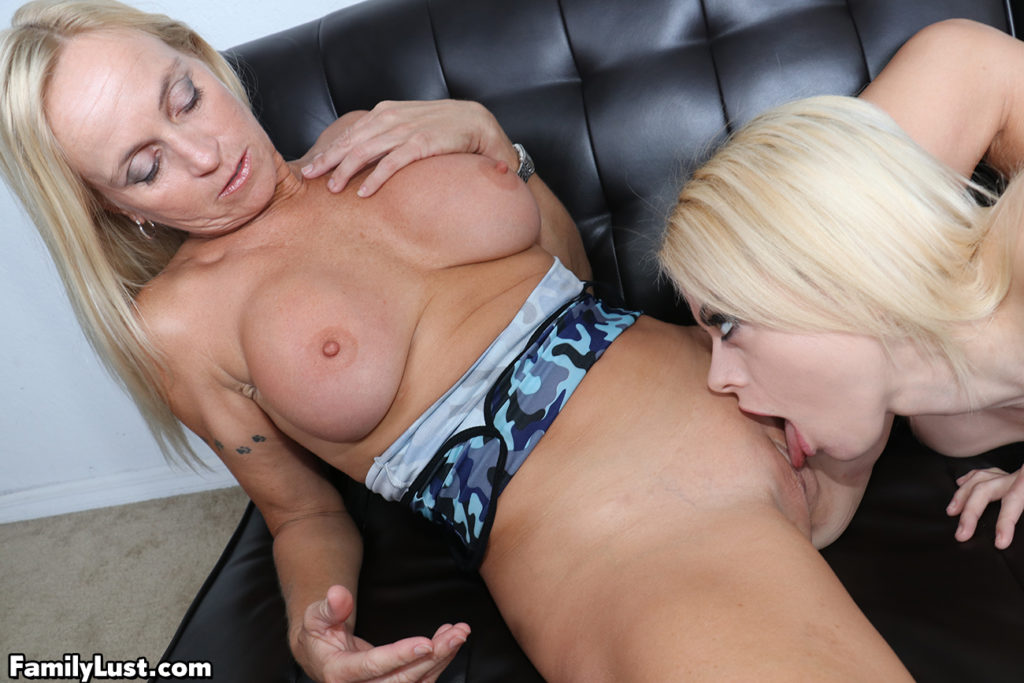 Nadia White is busy getting herself off with not one but two huge sex toys when her mom walks in on her. The horny babe is very embarrassed to be caught red handed but not humiliated enough to stop. In fact, she suggestively rubs her vibrator on her mom's bare thigh and Dani Dare actually takes the bait! Her voice suddenly drops to a low whisper and her heart races just a little faster as she realizes what plans her daughter has in store for her.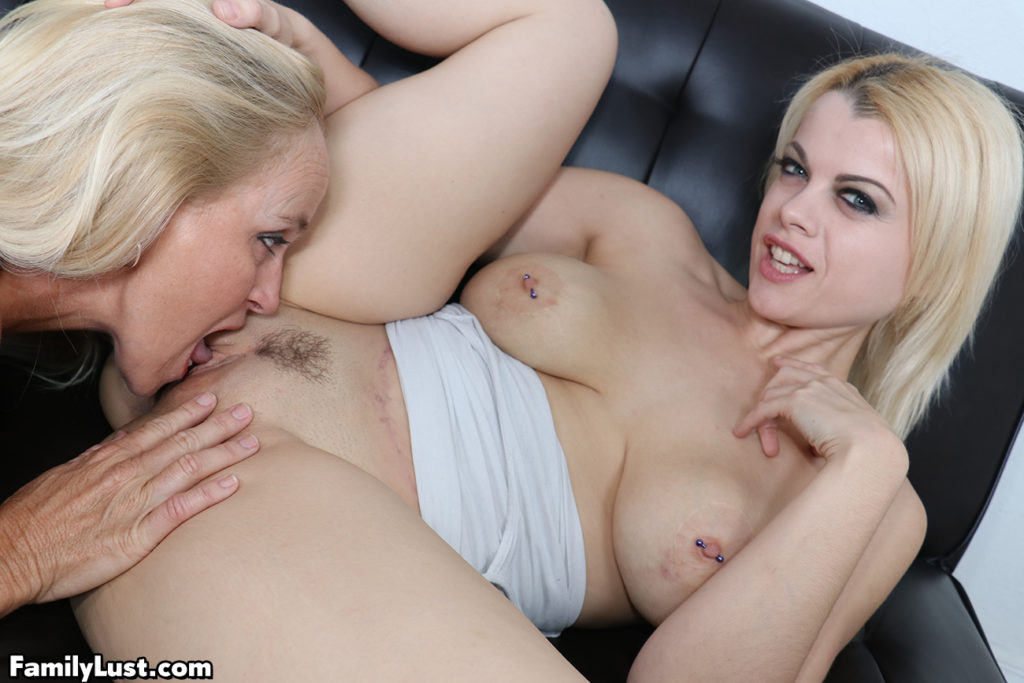 The two ladies then reach for their vibrators and masturbate side by side until they both cum hard. Then Nadia White moves in between Dani Dare's wide open legs and eats her pussy out so good that she makes her mom tremble with excitement. Her mom has always been a generous lover and she happily returns the favor by licking Nadia's twat until she orgasms. Their hook up isn't as secret as they imagine though because someone is watching every lick – who is it? Watch the full length video at FamilyLust.com to find out!